CURRENT LAKE ERIE FISHING REPORTS
OCTOBER WALLEYEFEST
OCTOBER - LIMIT CATCHES AND BIG WALLEYE, THE HAPPY SMILES ON CUSTOMERS SAYS IT ALL.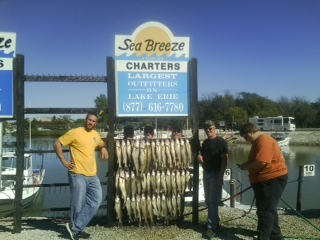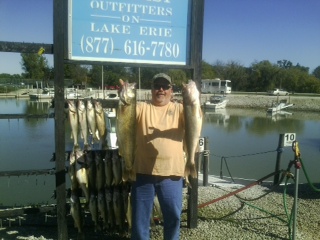 ---
IRONTON, OH - JOE, MARTY, JOHN, BILLY AND DUSTY HOLDING THE 33 1/2 IN. 12 LB. KING SALMON.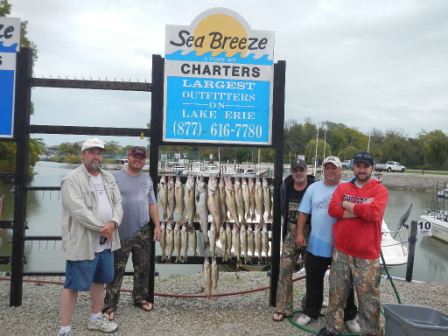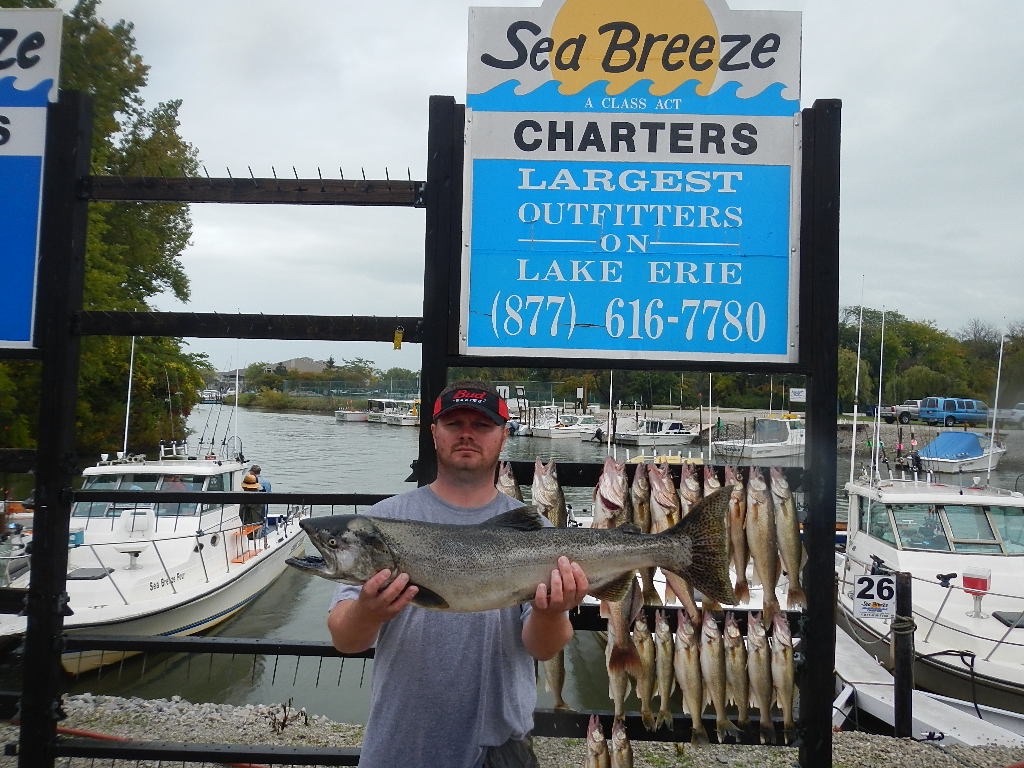 ---
Chicago, IL - Nick Sr, Mike, Mike, Paul and Nick with the big Walleye of the day at 28 1/2 in. limit catch, 102 lbs.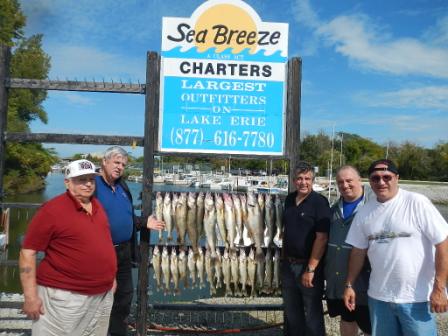 ---
OCTOBER WALLEYEFEST
OCTOBER 3, - SMITH MT. LAKE, VI - LIMIT OF YELLOW PERCH AND A FISH OHIO WALLEYE.
DAN, MIKE, DON, DOUG, AND PAT WITH HIS 30 1/4 IN. FISH OHIO WALLEYE. THE BITE REMAINS STRONG FOR BOTH WALLEYE AND YELLOW PERCH IN THE WESTERN BASIN OF LAKE ERIE.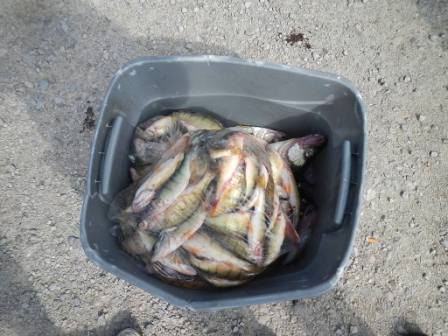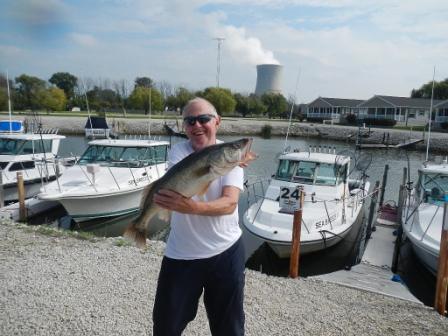 ---
OCTOBER WALLEYEFEST
SHELOCTA, PA - JASON, CHUCK JR. AND CHUCK SR. HOLDING A PAIR OF BIG WALLEYE'S W/CAPT RON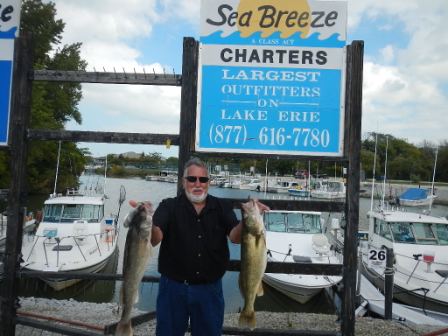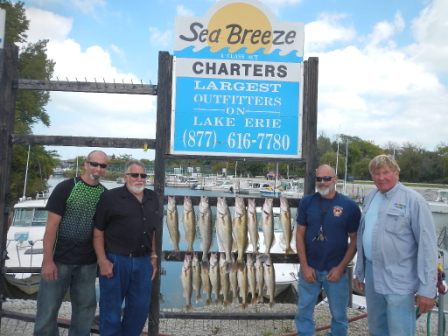 ---
SEPTEMBER TO REMEMBER
September 2013 - CONGRATULATIONS TO ASHLEY ON HER FIRST TIME FISHING WITH SEA BREEZE.
SHE PROUDLY CAUGHT AND LANDED THIS 28.0 INCH + "FISH OHIO WALLEYE" WITH CAPT. CHAD.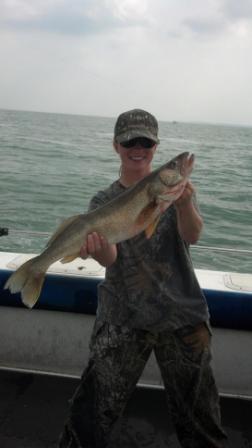 ---
DAYTON,OHIO - JUMBO YELLOW PERCH MARION,OHIO - TROPHY SMALLIES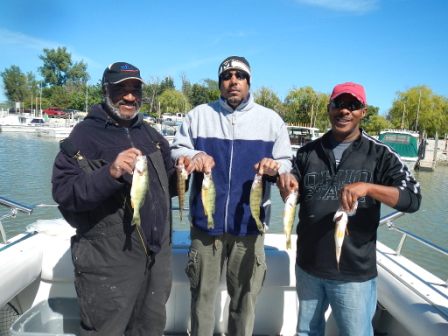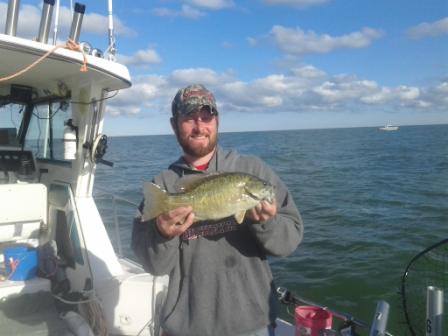 GENOA,OHIO - LUNKER WALLEYE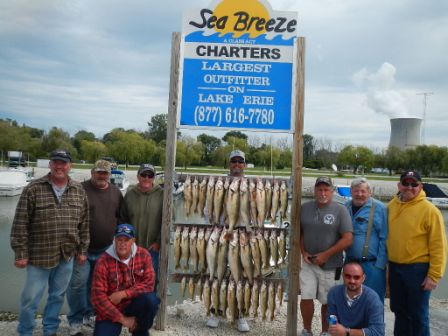 THIS SPACE IS RESERVED FOR " YOU "
GIVE CAPT BOB A CALL AND JOIN US FOR A DAY !
OUR CAPTAINS WORK HARD TO SEE U CATCH FISH
---
SEPTEMBER TO REMEMBER
BERLIN,OHIO POLO, ILLINOIS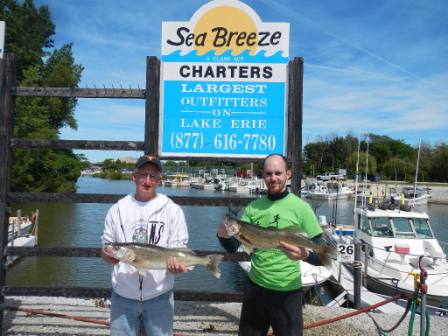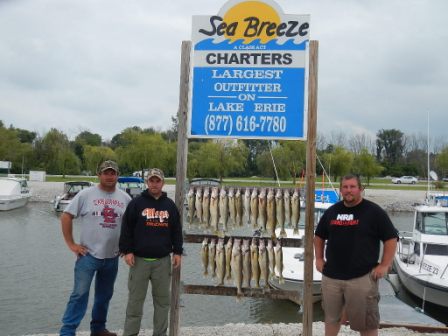 BIG WALLEYE AND LOTS OF THEM
MORGANTOWN, WEST VIRGINIA MASSILON,OHIO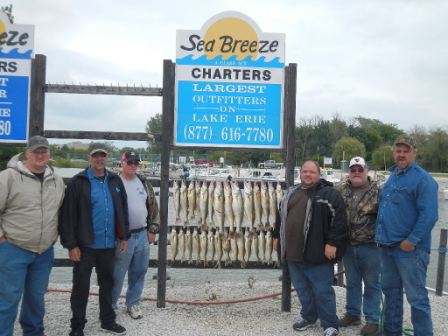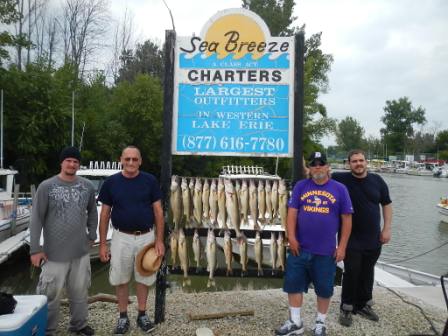 MORGAN CO, INDIANA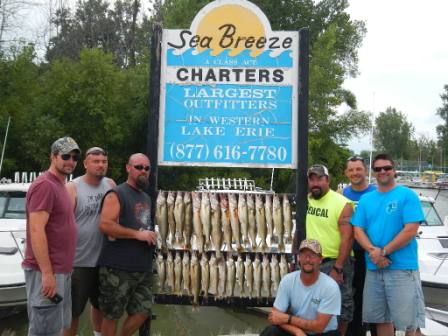 ---