---
Spring 2014
May 27 - Webster Springs, WV - Walleye Drift Fishing at it's best with Capt. Luke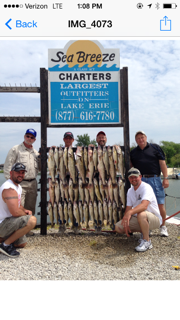 ---
Memorial weekend - with Capt. Rick - Three days three groups limit catches !
Foose Crew - Fremont, OH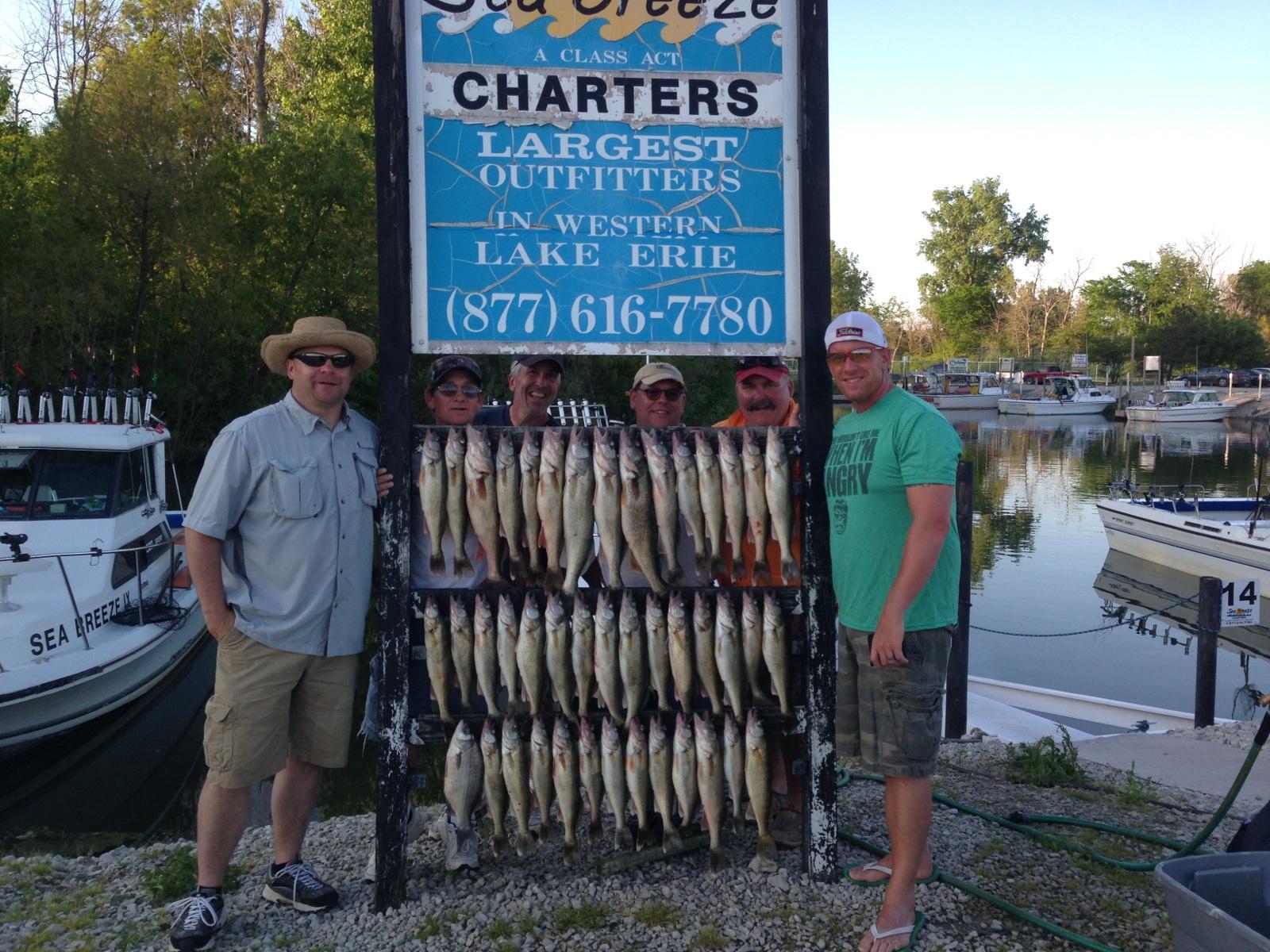 Spank - with Capt. Rick Jack Lane Crew - with Capt. Rick
Fremont, OH Chicago, IL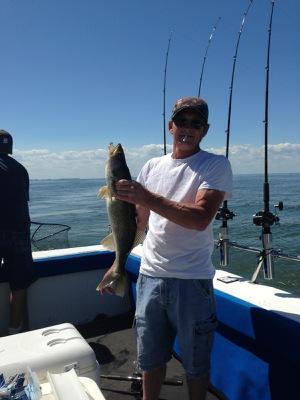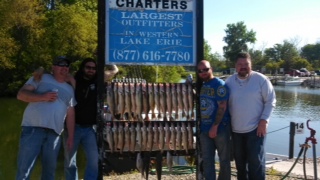 ---
Memorial Weekend - " Freedom"Thanks to all our Military Service Personal active or retired !
5/24 - Bucyrus,OH - w/ Capt. Ron 5/23 Demoines, IA - w/Capt. Luke
Tracey, Evan, Keegan, Levi, Austin, Jim Demoines,IA- Eric, Shane, Jeff, Jimmy, Josh, Audie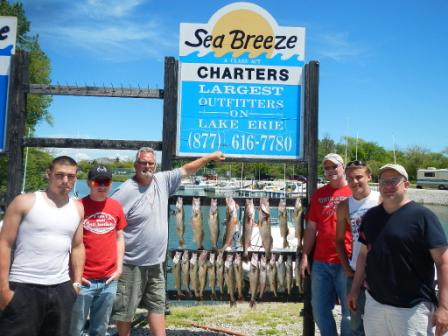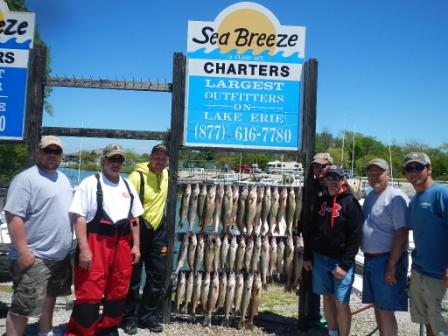 5/24 Pitt, PA - w/Capt. Eric & David 5/26 Webster Springs - w/Capt. Luke
Doug, Ron, Ron, Tunny, Dave, Jon Dana, Westley, Jamie, Keith, Roger, Dee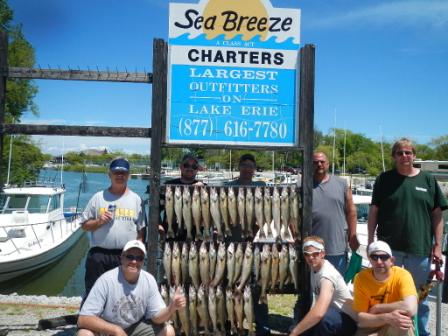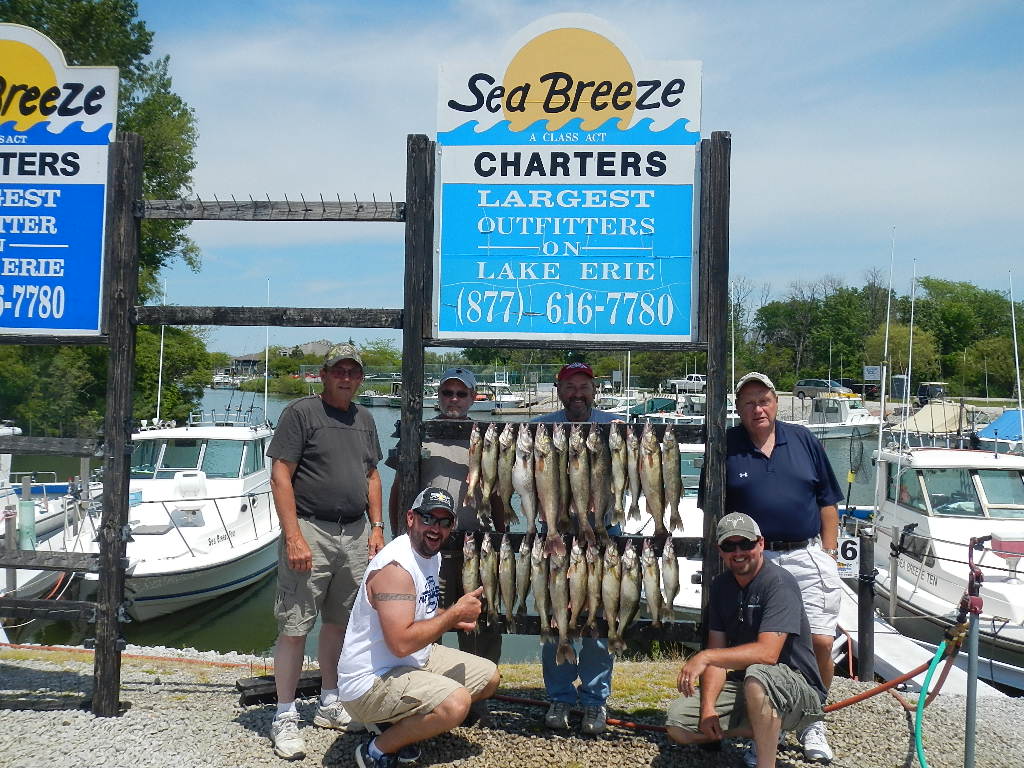 ---
Memorial week "Walleye Bite is On"
Texas - Illinois Edgerton, OH -
Guadalupe, Erasmo, Pro, Rosevelt, Lonnie Neal, Doug M, Mike, Jason G, Jason S, Randy
w/ Capt. Mike w/ Capt. Ed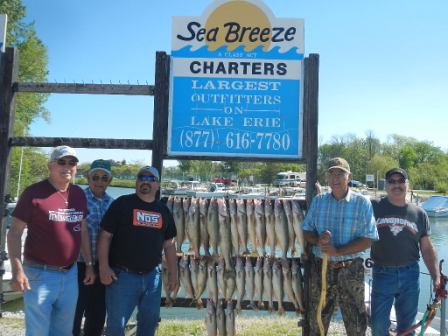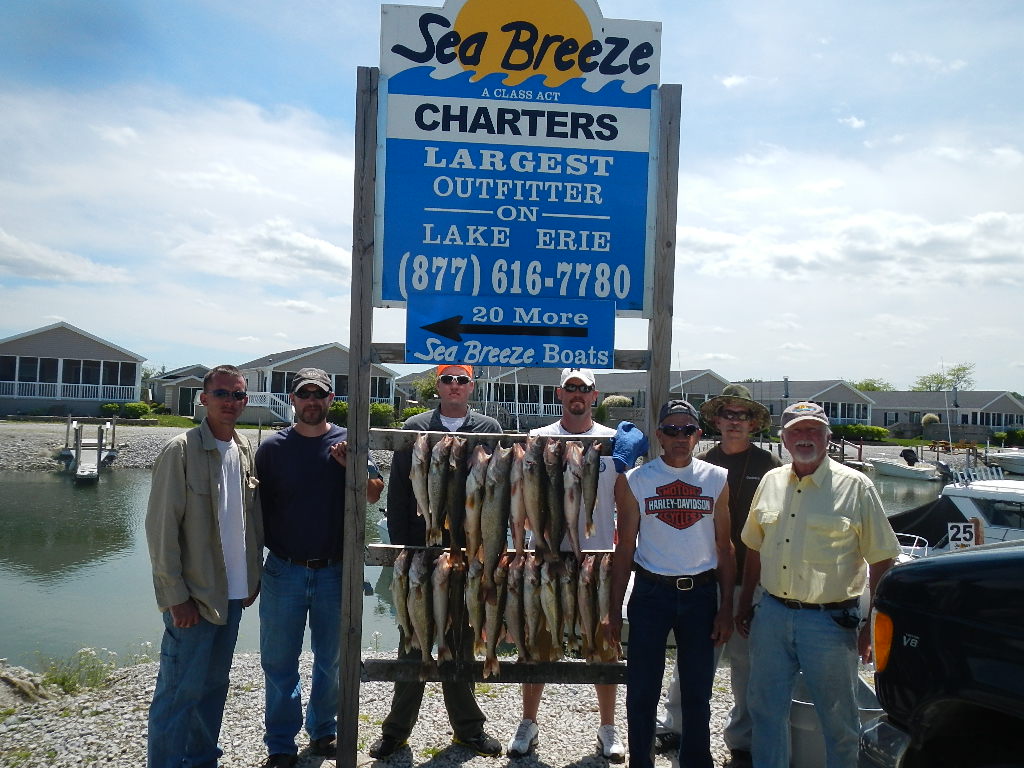 Bedford,PA Wisconsin - Illinois
Rod, Brad, Jim, Richard w/ Capt. Jake Dick, Jim Sr, Jim Jr. Matt, Doug, Nat w/ Capt. Dan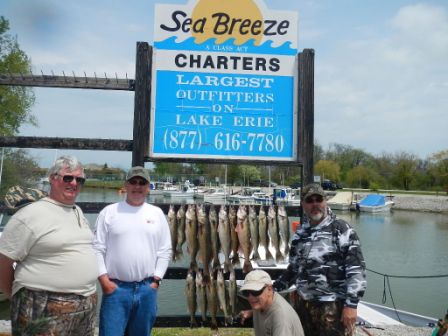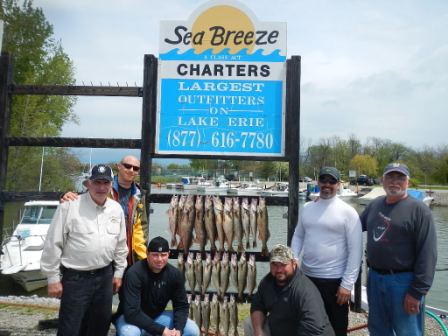 ---
May Limit Catch
Ft, Wayne, IN - May 11 Charita, Andrew, Janie, Matt with Capt. Ed L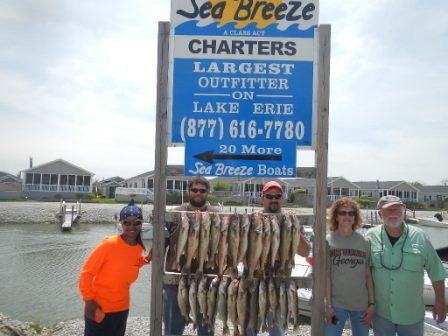 ---
Decatur, IL - May 9, 10 - Hill Family Fishing - Walleye Bonzana
Thanks to : Tina Hill and family Greg, Jason, Bruce, Ruth, Jeremy with Capt. Ron L and First Mate Mikey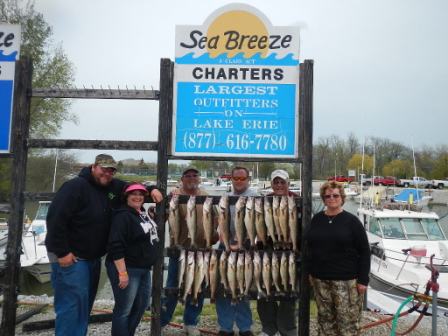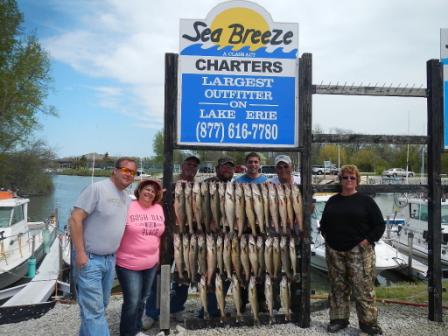 ---
Milwaukee, WI -Two boat trip with lots of Walleye's
Larry x 3, Glen x 2, Bucky, Mike, Bob, Bryan, Derek, Nick, Frank w/ Capt. John B and Capt. Ron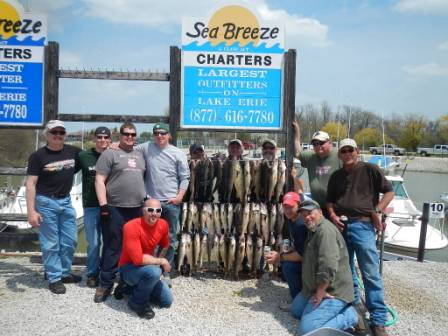 ---
May 5 , Dunn Sports - Milwaukee, WI Lowell, IN Shauna w/ 28 1/4 in Fish Ohio Walleye
Roger, Mark, Jeff, Dan, Dan, Jeff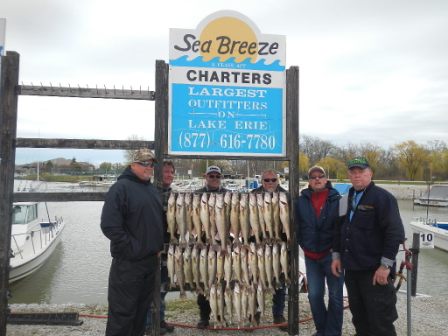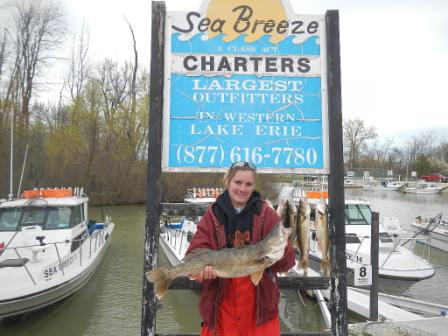 ---
May Walleye Bite - Milwaukee, WI - Evers Group annual 2 boat trip
Bud, John, Joel, Jeff, Bob, Joe, Jacob, Jeff, Tim, Tom, Jim, Jerry, with/ Capt. Chris and Capt. Ron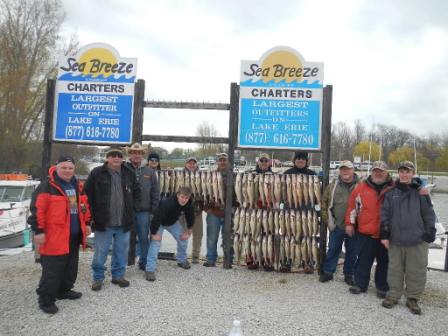 ---
May 1, The Walleye bite is strong
Battle Creek, Mi - Bob, Shawn, Chris, Bryan w/ Capt. Mike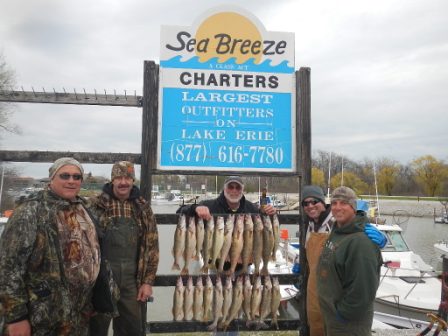 ---
May 1, Limit changes to 6 Walleye PP per day.
Sherwin Williams Group - Ethan, Jim, John, Chuck, Jason, Limit Catch w/ Capt. Ron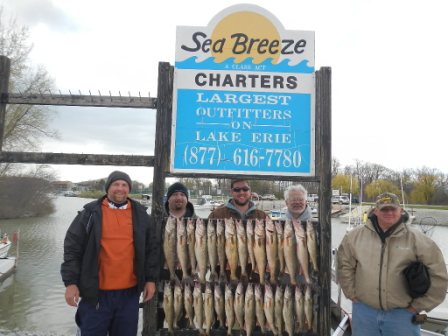 ---
April 24, Mid Week Limit catches of Walleye - Give us a call
Gallipolis,OH Pennsylvania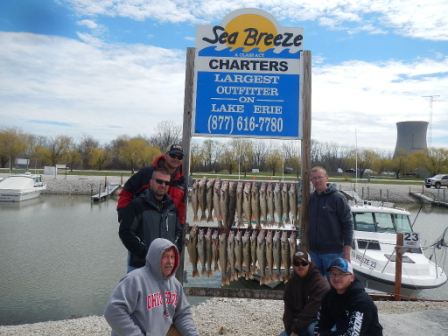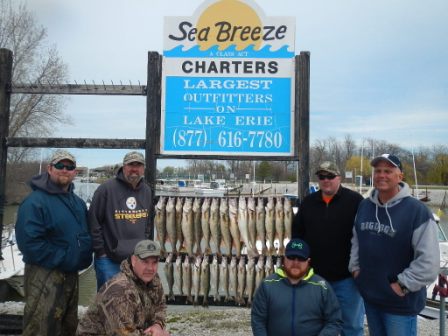 ---
April Limit Catches
Toledo, Oh & BG Kentucky w/Capt. John B Gallipolis,OH - w/Capt. Chad, Justin, Zach n Oscar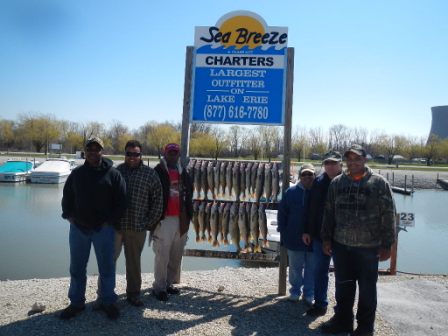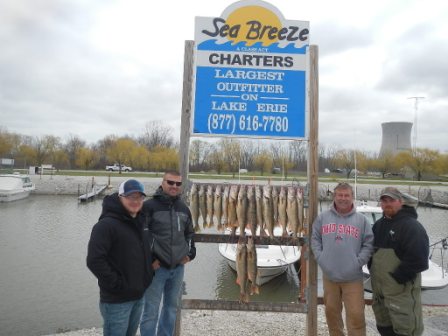 ---
Easter Weekend
Rhinelander, Wi - w/Capt Dan
Voted Best young Fisherman of the week Steve, Mike, Joshua and Mitch
Joshua 7 & Mitch 15 Congrats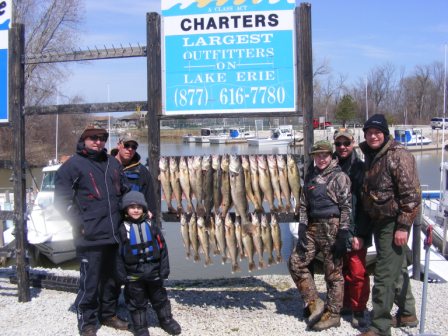 April 21, w/Capt. John Jr. April 18, w/Capt. Ron & Fm Mikey
Andrew, Arika, Mike, Larry, Chuck, Bob Indiana, Tony Sr, Tony, Brad, Thomas, Joey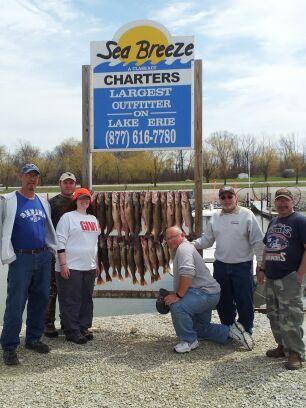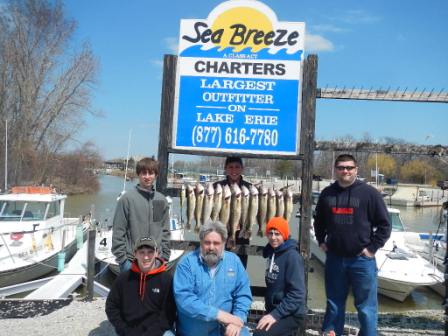 ---
New Philidalphia,OH CAMERON, WV
CAPT. BRIAN, JOHN, LUKE, SCOTT, MAKALA DON, JEREMY, DAVE, JAMES, JEFFERY, JASON
STEVE, SANDY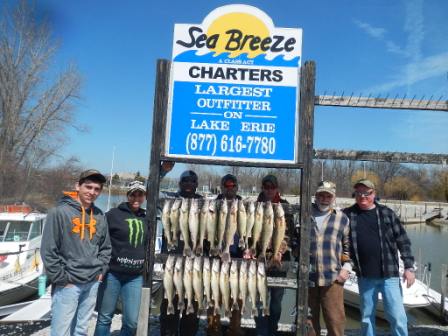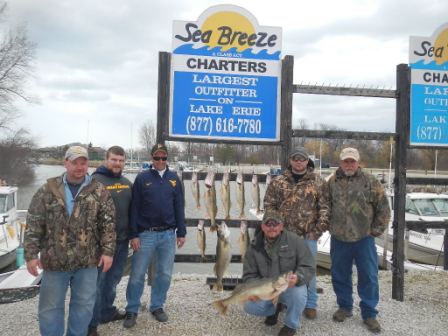 ---
April 7, 2014 FATHER'S & SONS n FRIENDS
GUTTENBERG, IA
F/S L/R JOEL & GEORGE, ED, PAUL AND F/S DREW & LAMBO PAUL HOLDING 28 1/2 IN 9 LB WALLEYE.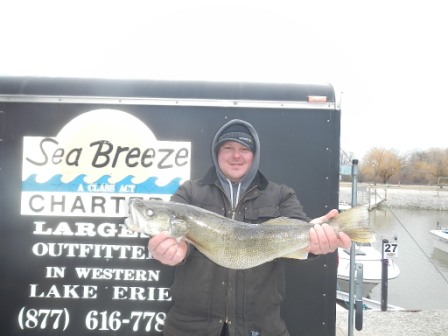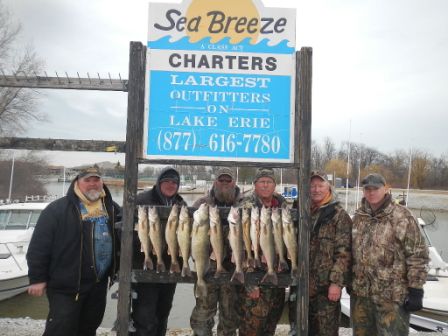 ---
APRIL 6, 2014 - SPRING JIG FISHING -
BURLINGTON, IA
3 FISH OHIO 31.3 IN. 11.5 LBS - 30.2 IN. 10.2 LBS - 28.1 9.1 LBS. CONGRATS TO :
JEREMY, ROB, TRISTEN, BRYAN, ADAM, TRAVIS, BRENNAN W/ CAPT. CHRIS & Capt. Dan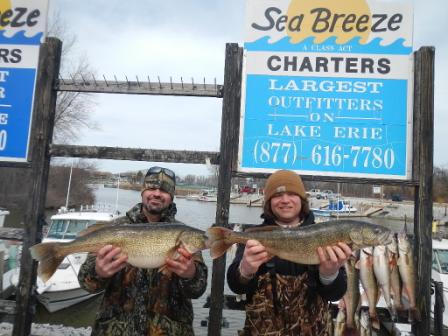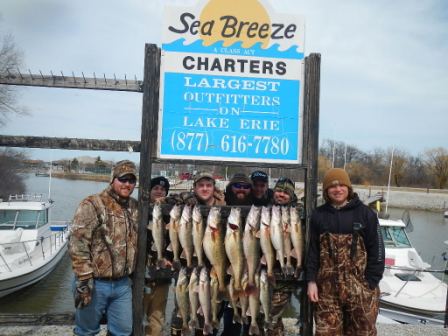 ---