---
Summer 2014
AUGUST - ANKENY, IOWA 2 BOAT TRIP SHOWS HOW ITS DONE !
BRIAN, CHRIS, MATT, JASON, WAYNE, ANDREW w/ CAPT. BOB AND CAPT. RON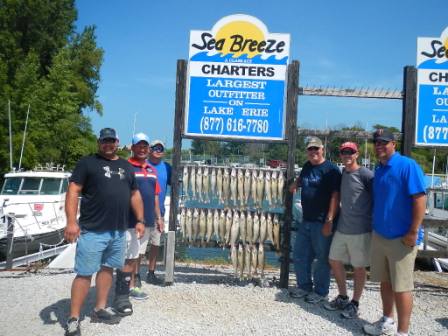 ---
August - Walleye lite up the "Smiles"
Fred Rumsey catches a 30.7 in. Fish Ohio Tim catches a 25.5 in Walleye for big fish of day.
Tops Wild Wings leader for August w/Capt. Stony With family n friends for his Bachlor Party w/Capt Ron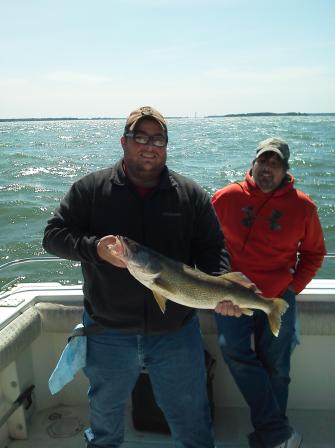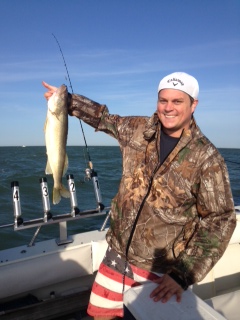 ---
August - Walleye Drift fishing heats up in Western Basin.
Illinois - Indiana - Limit Catch Hillsdale, MI - 29 nice size Walleye
Don, Gary, Jim, Robert, Scott, John,w/Capt. Jake Dave, Aaron, Brakton, John, John, w/Capt. Luke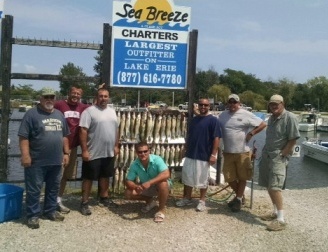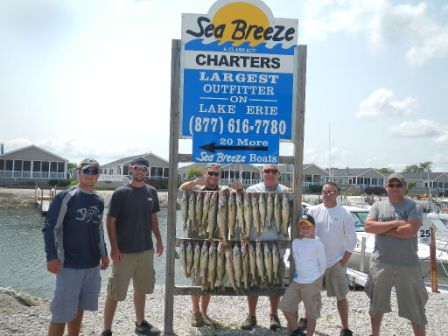 ---
August - Families Choose Lake Erie for Walleye & Yellow Perch
Bumpass, VA - Terrie & Steve w/Capt. Ron Moline, IL - Becky & Greg w/ Capt. Dan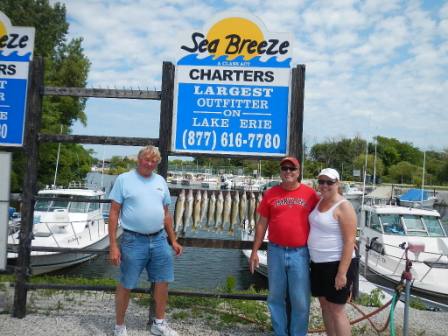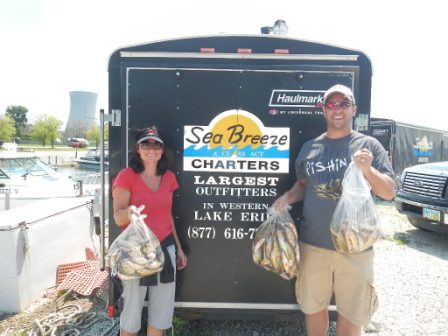 ---
July - Family Fishing Fun " Take a Kid Fishing "
Columbus, OH - Chris, Trish, Dylan, Travis, Nathan Circleville, OH - Owen, Miles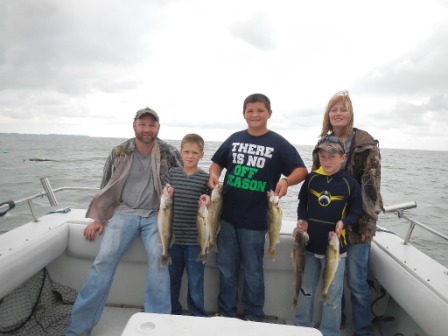 ---
July Walleye - Family Fishing Fun " Take a Kid Fishing "
Oak Harbor, OH - w/ Capt. Chad, Capt. Ron Hartland, MI - w/ Capt. Mike
Andy, Angie, Coty, Happy Birthday Devin 11 yrs. Grandfather Glen, Father Mike, sons Nathan, Trenton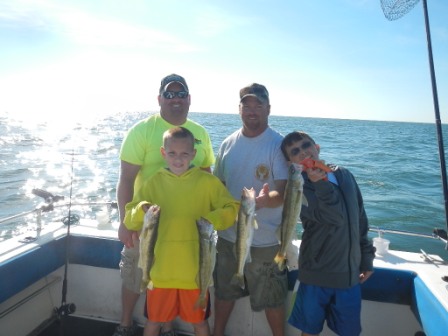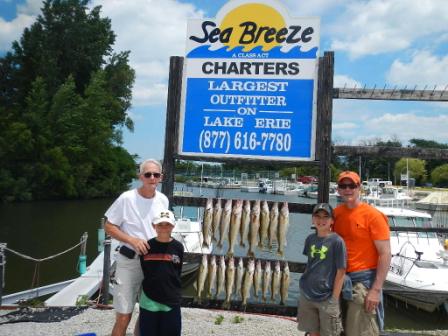 Maryland, MI -
Tom, Shirley, Braeden, Doug, Jaki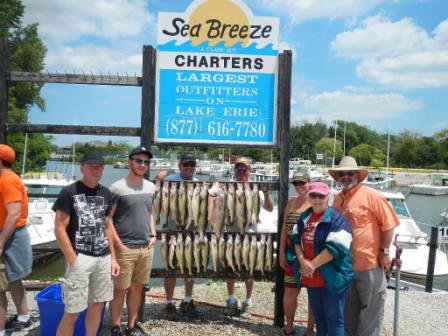 ---
June Walleye
Rockford, IL - w/ Capt. Luke Buffalo, NY - w/ Capt. Mike
Dave, Rick, Mike, Chuck, Dave, Brad Jim S, Jim D, Art, Joe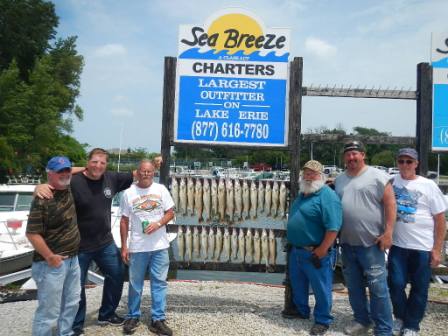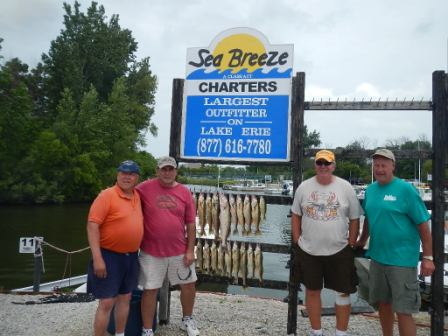 ---
June Walleye -
Holland, Ohio - Family Fishing w/ Capt. Ed
Garry, Sally, Bill, Amy and Bill 3rd.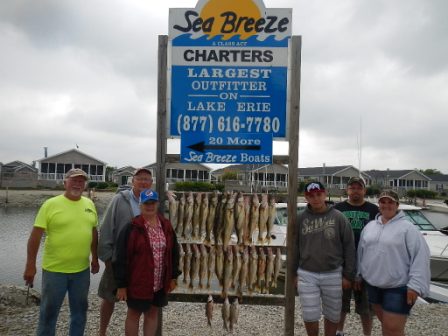 ---
June Walleyes - Limit Catches & Fish Ohio Walleyes
Carmel, IN - w/ Capt. Johnny Waukegan, IL - w/ Capt. Randy
Fred Sr. Freddy, Will, Fred, Sam Jeffery, Terry, Arnold, Dennis, Rob w/ 27 in.
Happy Birthday Fred Sr. 70 years young 2 Fish Ohio Walleyes 31.2 & 29 in Jeffery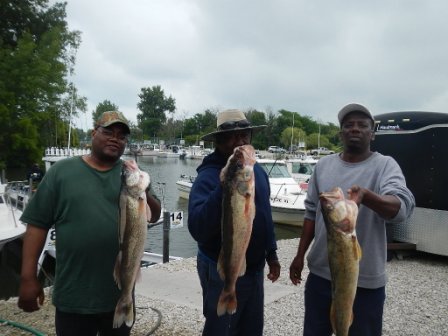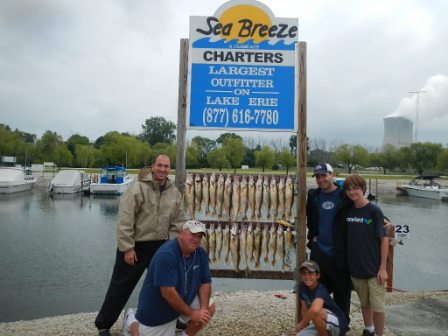 ---
June Walleyes - Limit catches
Jacksonville,NC - w/ Capt. Luke Milwaukee, WI - w/ Capt. Jake
Patrick, Pete, Bradon, Pete Jr. Patrick Jr Kyle, Jim, Larry, Ron, Dean, Adam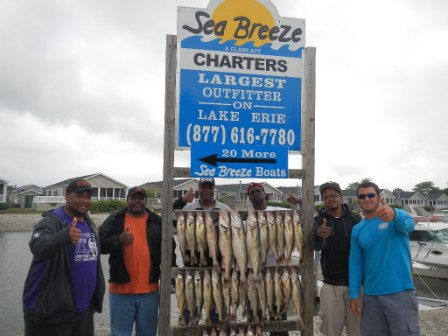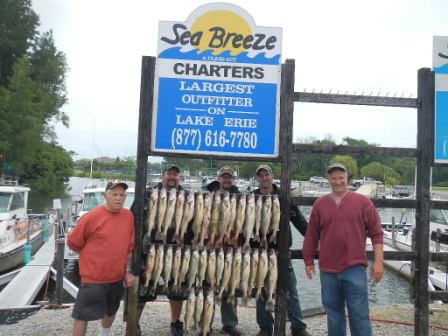 ---
June Walleye Mania multiple boat trip.
Group from "Discount Tire" got a good load of them today !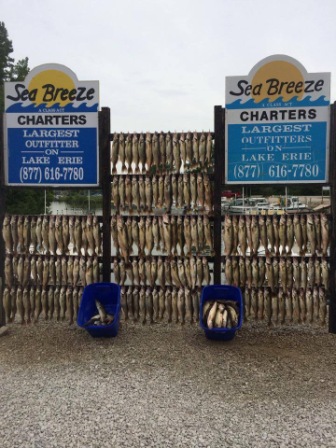 ---
June Walleye Fishing
Brad, Dan, Mike, Jim, Brian Able Family fishing - Kristen, Chuckie, Chuck Sr. Peg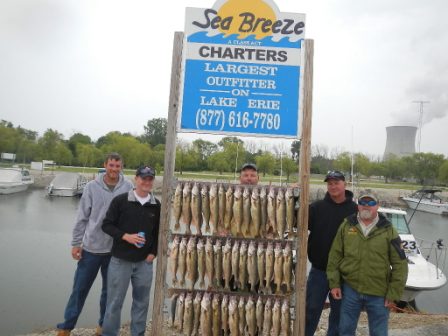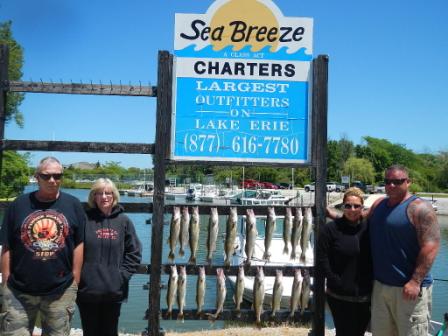 Fathers and Sons Happy Birthday Celebration "Kelby" Future Fisherman to grow our Sport
Fathers Jason, Steve Matt. Sons Ethan 12, Lane 9, Kelby 9 pair of 25 in. Walleye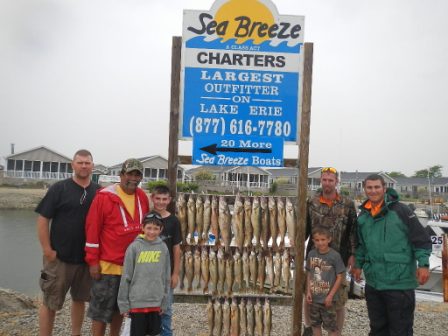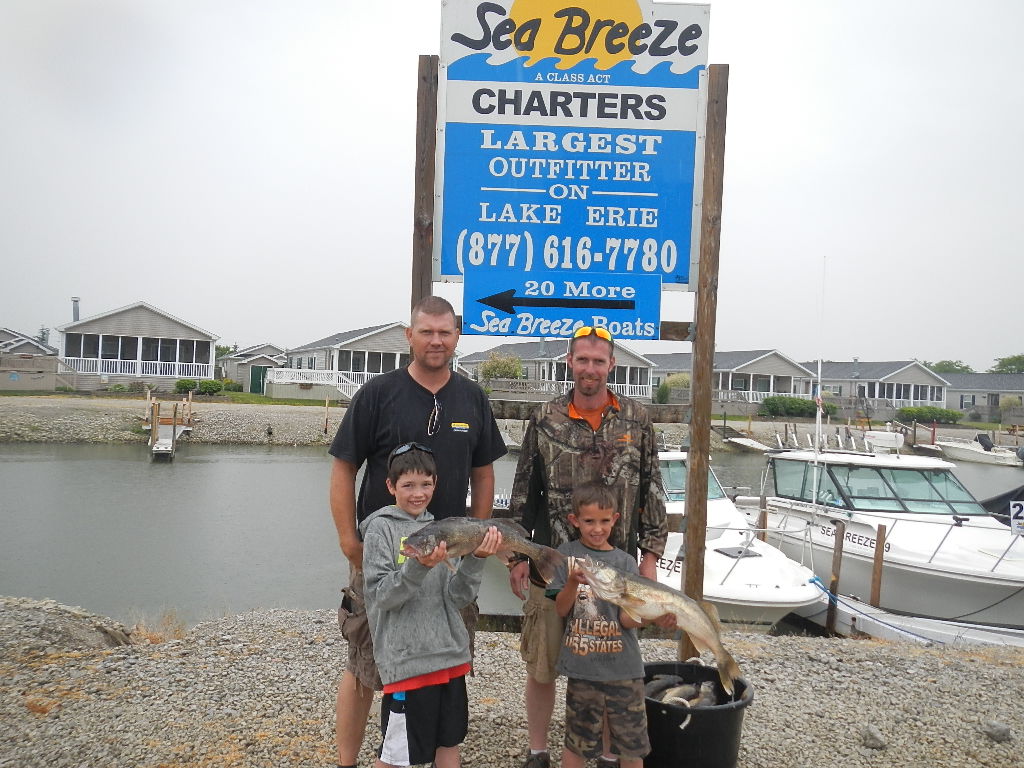 ---
June 1, Walleye "O" Plenty
Chicago, IL - Cincinatti, OH
Joe, Al, Bill, Liv, Ray, Rick, w / Capt Bruce Anthony, Corey, Tim, Bryan, Eric, w / Capt. Jonny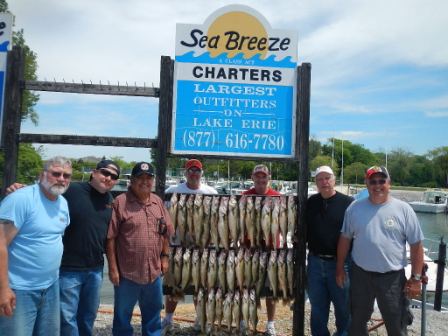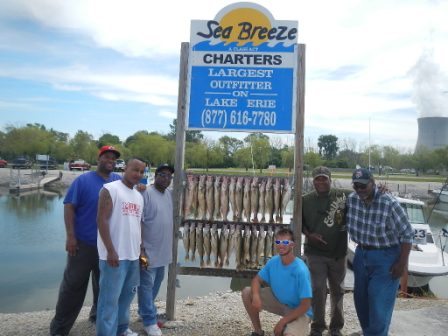 Aurora, OH
Paul, Ron, Bryant, Jacqueline, Sheryl, Adam, w / Capt. Dan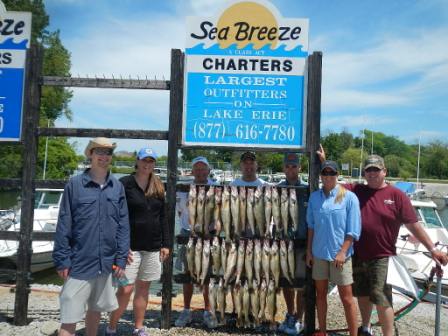 ---
May Closeout "Wisconson Badgers" Limit catches of Walleye
Watertown, Wi Janesville, WI
Dave and Crew w/ Capt. Barry Dave McKaig son Dan, Gene, Tom, Vern w/Capt. Ron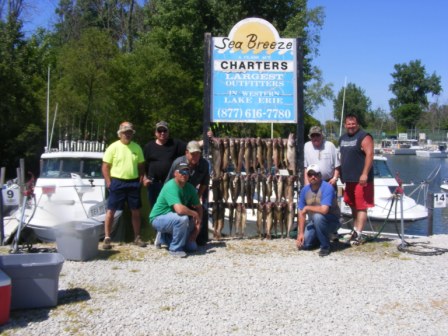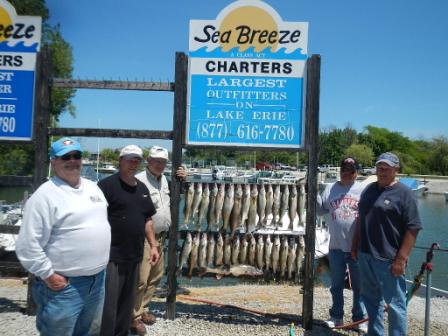 ---
Summer Begins a new Page and a new adventure, we welcome you to join us. See Spring 2014 for pictures.
May 27,2014 Parkersburg, WV
Steve, Bud, Bill, Cecil, Kenny, Scott - with Capt. Ron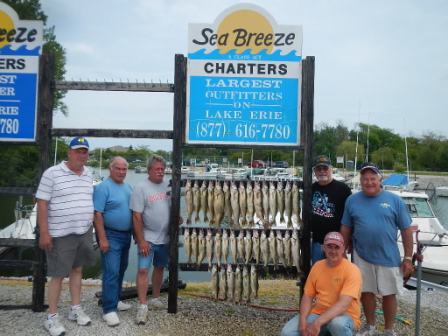 ---